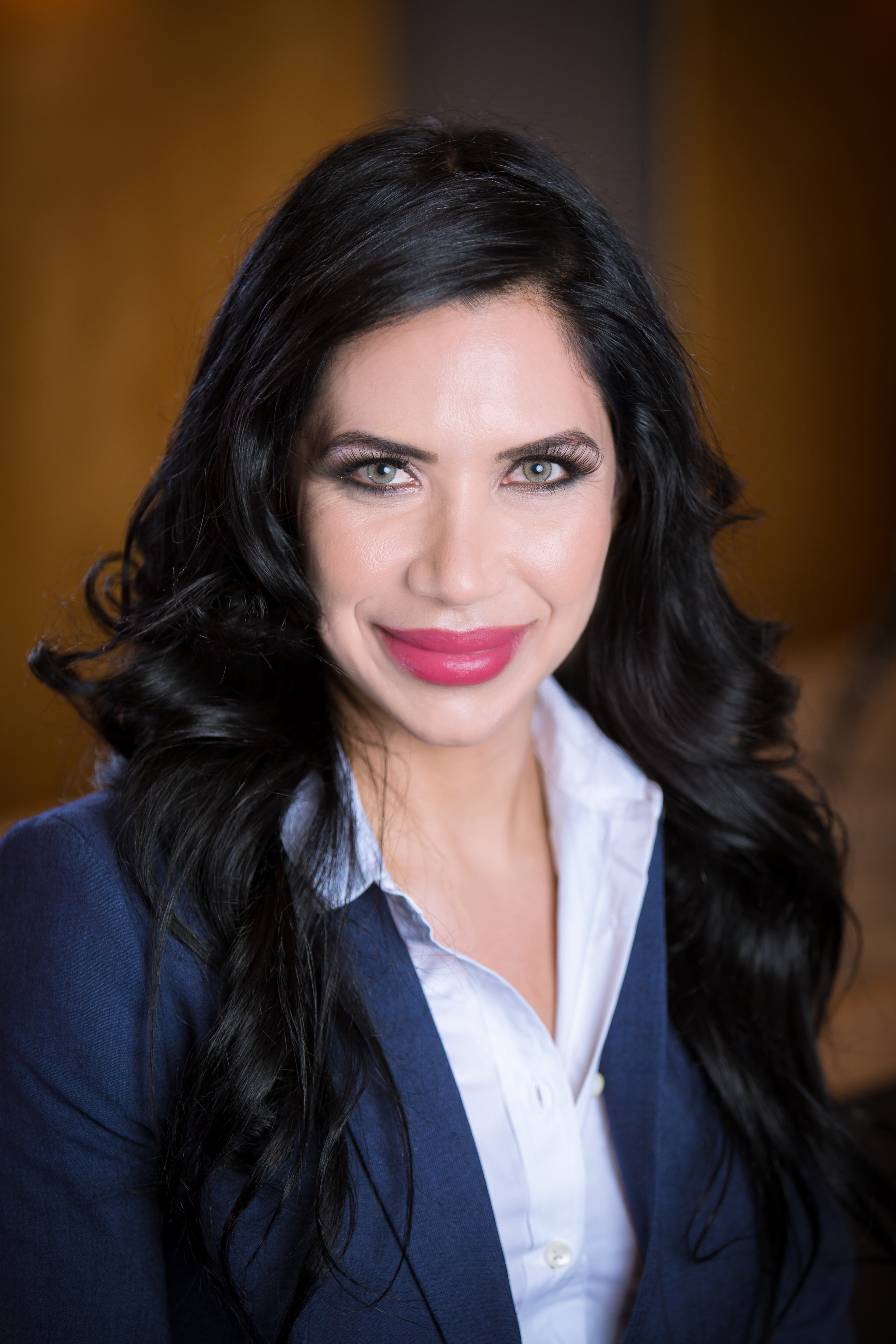 Laleh Ensafi- Lead Attorney
Laleh Ensafi, Esq. is a graduate of the University of California Los Angeles and subsequently earned her Juris Doctor from University of West Los Angeles. Following law school, she worked for some of the largest and most reputable full-service civil litigation firms in Los Angeles. For over 11 years, she has specialized in Workers Compensation and Bankruptcy Law. During her tenure, she has worked with a large variety of clients and employers. She has handled hundreds of cases, succeeded in many cases at trial, and produced great overall results for his clients. As a founder of Ensafi Law, she specializes in Workers Compensation Law, Personal Injury, Employment Law and Bankruptcy. She is a member of the Los Angeles County Bar Association and National Association of Consumer Attorneys. Her team has over 30 years of combined experience in worker's compensation alone!
Who We Are
Workers' Compensation Attorney is a law firm that specializes in workers' compensation cases. This is significant because these types of cases tend to be very complex as there are various federal and state laws that can come into play. Furthermore, the success of these kinds of cases also depends on your legal team's ability to navigate the ins and outs of the court or settlement proceedings. Luckily for you, Workers' Compensation Attorney has the requisite know-how and experience to fight on your behalf.
What Is Workers' Compensation?
As part of the contract you enter into with your employer upon your hiring, you are expected to perform your professional duties and they are expected to maintain a baseline level of safety and care per state safety regulations. If they fail to do so, then they are considered to be negligent and responsible for your injury.
As a result, workers' compensation provides financial remuneration to employees who have been injured or fallen ill "in the course and scope" of their professional duties. It can also pay death benefits to the families of workers who were killed on the job.
Why Choose Us?
We Are Experienced - Over the years of practicing law and handling workers' compensation cases for our clients, we have built a strong foundation of knowledge and skill that can only be gained from extensive experience. Any successful lawsuit is a combination of legal expertise and social skill; our attorneys have both.
We Are Experts In Workers' Compensation - Our firm exclusively focuses on workers' compensation cases. There are a variety of practice areas in American law, but we find that we are most effective when we devote all our resources and attention to these kinds of cases exclusively.
We Have Recovered Millions of Dollars for Clients - Throughout our years of experience in trying these sorts of cases, we have been able to recover large sums of money for our clients. We know how the system works and we know how to build each case from the ground up.
We Are Always Here to Help You - Our attorneys and their support staff are available 24/7 to answer your questions and provide you with insight into your case. You will never be in the dark about any progress and you can rest assured that you will always know about any developments in your case.
We Can Provide You With Personalized Legal Counsel - We are a full-size legal firm with extensive resources and means at our disposal. However, we have also learned that the most successful cases are those where you, the client, play an active role and interface with your legal team on a regular basis. We can provide personalized legal counsel and a close relationship to ensure that you have the best chance of recovering substantial compensation.
We Can Fight On Your Behalf - Unfortunately, most companies and their insurance companies will do everything in their power to reject your claim and dump your case. It is in their best interest to do so and we have seen it done hundreds of times before. We, on the other hand, believe that you are entitled to your just compensation and can take on the status quo on your behalf.
We Have A Sterling Reputation and Strong Track Record - Due to our extensive experience, we have learned the importance of maintaining an impeccable reputation. We have been able to successfully leverage this reputation, coupled with our verve and legal knowledge, into a strong track record of winning cases and recovering compensation for our valued clients.
We Will Not Take Payment Unless We Win Your Case - The payment of your attorney's fees is based on the final benefits or a lump sum that you are awarded. If we don't win your case, then you owe do not us any payments; this means we will always put up a fierce fight to get you your just remuneration.
What Are You Entitled To?
The federal agency known as the Department of Labor oversees the Office of Workers' Compensation Programs (otherwise known as the OWCP). The OWCP administers four (4) compensation programs for workers who are injured on the job or are infected with some kind of disease as a result of their occupation:
Medical care and/or treatment
Reimbursing lost wages
Vocational training and/or rehabilitation
Other benefits
The particulars of your final settlement with your employer will depend on the specifics of your case. Workers' Compensation Attorney has experience and knowledge to argue for the best possible outcome for our clients.
How You Can Start Your Process
We know that each client's story is unique; there are various details and specifics that will guide our overall legal strategy in your workers' compensation case. We will adjust how we approach your case based on these details and specifics, so be sure to contact us and tell us your whole story. We want to hear it and we want to be there for you.
We know that dealing with unsavory insurance companies or employers who may be dodging their legal obligations is especially difficult following a serious injury. You are in pain, under distress, and in no condition to engage with them. Let us take the reins and guide your case to a successful conclusion.
Find A Workers' Compensation Attorney Near Me
It is absolutely vital that you seek out the best possible legal counsel for your work-related injury. We are experienced, compassionate, and ready to fight on your behalf. If you are in the city or county of Los Angeles, call Workers' Compensation Attorney at 310-956-4277 today.